PetalMATRIX sectional matrices

 sectional matrices
Stainless steel contoured sectional matrices (thickness 0.035 mm) , available in three heights: Small, Medium, Large.
The horizontal curvature and the wide and anatomical gingival ends allow the matrices to perfectly embrace the tooth, facilitating its adaptation, even in case of extended cavities. The small flap on the upper side, in addition to facilitating positioning and removal of the matrix, allows excellent and effective control: once inserted the matrix in the interdental space, the small flap can just be bended on the adjacent tooth to stabilize it and speed up restoration.
The W-Ring, designed to ensure excellent fixing and stability, allows, thanks to the double curved tines, the application on both the mesial and distal surfaces of the tooth, leaving free space to insert the interdental wedge.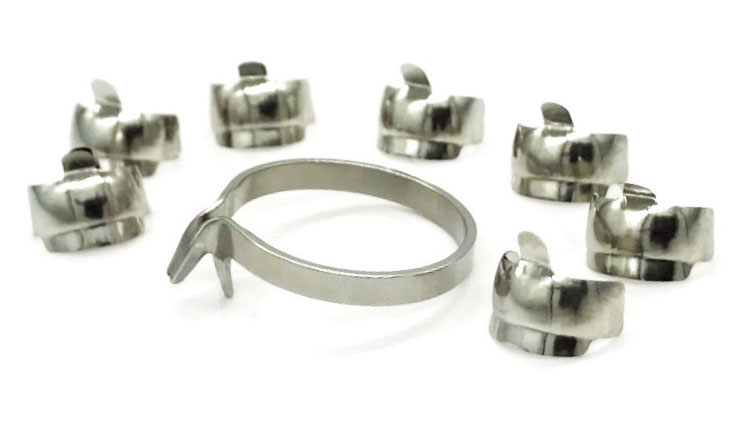 PetalMATRIX sectional matrices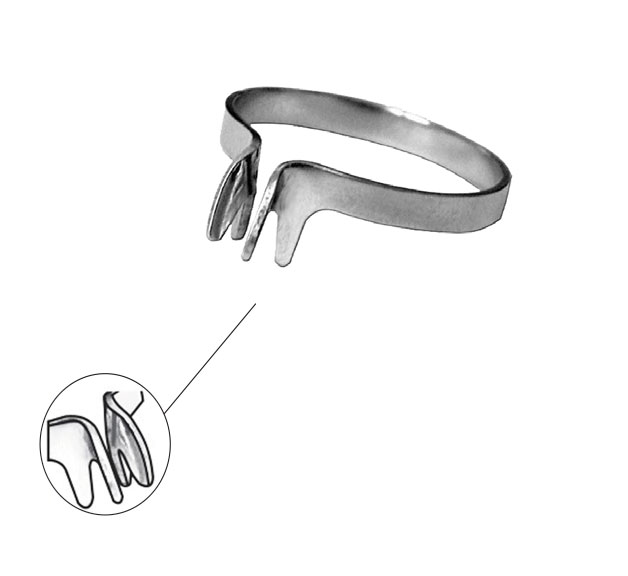 Matrices with wide and anatomical horizontal curvature

  Small flap for easy positioning and removal

  Ring with double curved tines that optimize its stability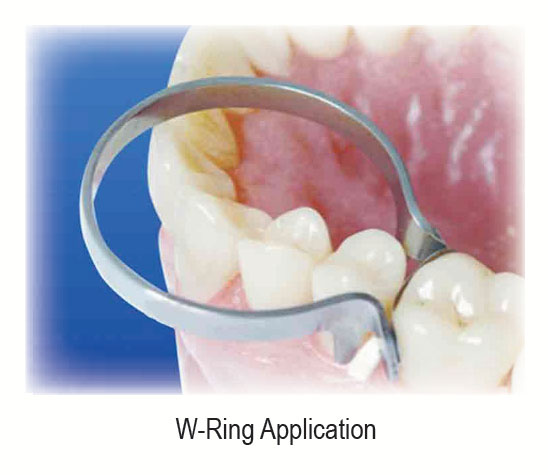 | | |
| --- | --- |
| Code | Description |
| 3600 | PetalMATRIX sectional matrices Kit: 1 W-Ring + 18 sectional matrices thickness 0.035 mm (6 Small; 6 Medium; 6 Large) |
| 3611 | PetalMATRIX sectional matrices Small – 12 pz. |
| 3612 | PetalMATRIX sectional matrices Medium – 12 pz. |
| 3613 | PetalMATRIX sectional matrices Large – 12 pz. |
| 3650 | W-Ring, ring for matrices with double tines – 1 pc. |