CLAMP-MAT matrices with integrated clamping system


MATRICES WITH INTEGRATED CLAMPING SYSTEM
CLAMP-MAT pre-assembled matrices: all in one!
Thanks to the integrated clamping system, they do not require matrix holders or other tensioning tools. They apply within seconds.
Anatomically shaped for molars and premolars, they allow to obtain ideal contact points in the restorations of the posterior sectors.
Available in stainless steel and transparent polyester.
Aluminum clamping system.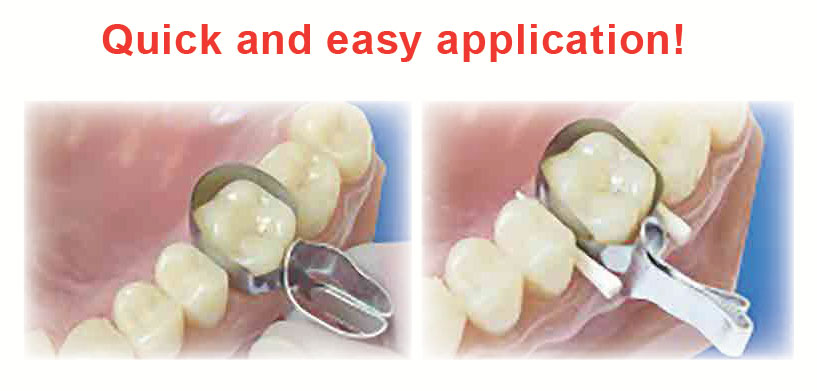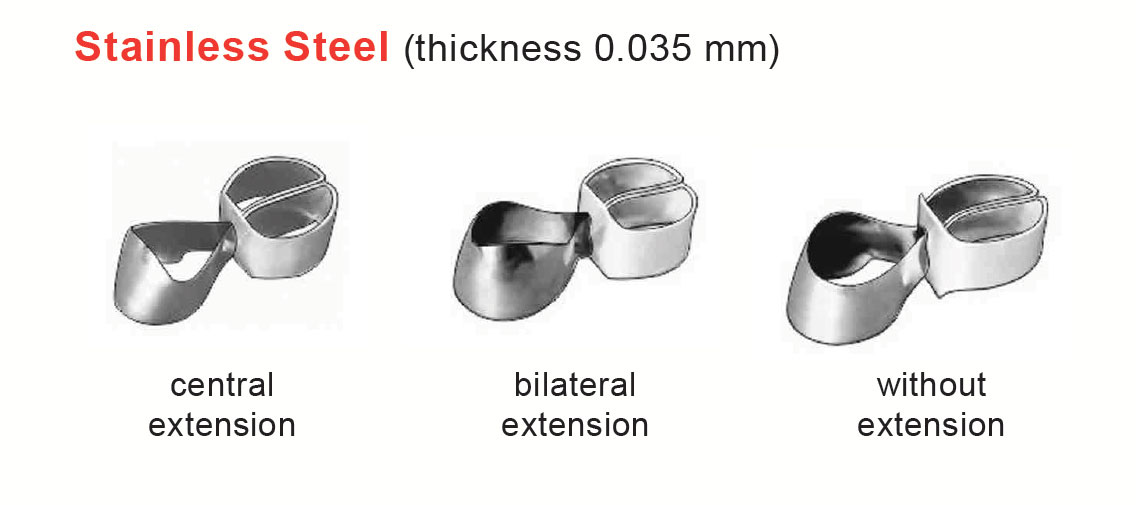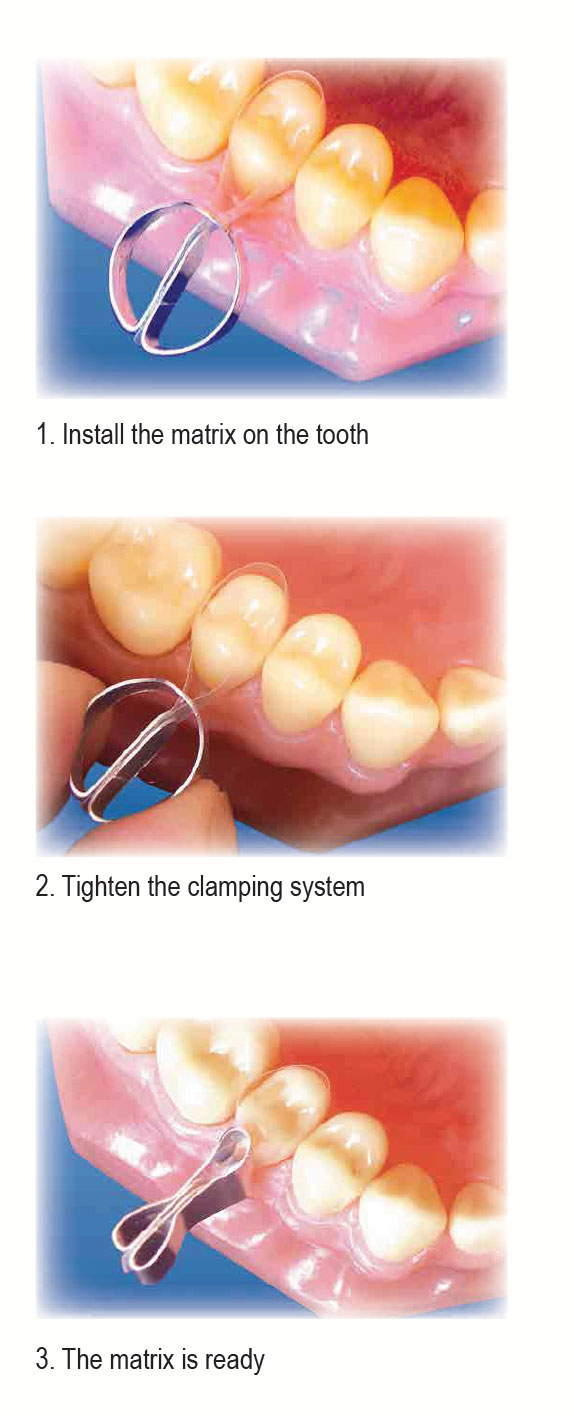 Code
Description
Premolars
Molars
CLAMP-MAT contoured matrices with integrated clamping system
3901
3904
CLAMP-MAT stainless steel matrices with central extension – 10 pcs.
3902
3905
CLAMP-MAT stainless steel matrices with bilateral extension – 10 pcs.
3903
3906
CLAMP-MAT stainless steel matrices without extension – 10 pcs.
3920
3930

CLAMP-MAT stainless steel matrices Assorted – 16 pcs. 
(central extension 3 pcs., bilateral 3 pcs., left 3 pcs., right 3 pcs., without extension 4 pcs.)

3900
3900
CLAMP-MAT stainless steel matrices without extension Assorted – 10 pcs. (premolar 5 pcs., molar 5 pcs.)
3911
3913
CLAMP-MAT transparent matrices with central extension – 10 pcs.
3912
3914
CLAMP-MAT transparent matrices with bilateral extension – 10 pcs.
3940
3950
CLAMP-MAT transparent matrices Assortment – 16 pcs.
(with central extension 3 pcs., bilateral 3 pcs., left 5 pcs., right 5 pcs.)